Solar Simplified
We have simplified the commercial solar acquisition process. SolBid handles all of the desktop work consisting of pv design, analysis, financing, engineering, interconnection approval, incentives monetization, procurement, and monitoring. While bid's out the onsite permitting and installation to preferred electrical contractor partners.

Financing & Incentives
SolBid's banking partners can finance up to 100% of your solar project cost, significantly reducing the upfront capital expense, and in most cases, making the project cash flow positive from day one.
Term Loan: Own the PV system from day one with a term loan option. SolBid's banking partners provide up to 100% low-interest rate financing so you can benefit from the federal and local solar incentives, while greatly reducing the upfront capital expense. Term's range from 5-10yrs.
Solar Lease: Larger projects and non-profits can benefit from an operating lease. The bank will own the solar PV system and utilize the associated tax benefits to offer you reduced lease payments. Following a 7-10yr term, the assest may be purchased. This is a great option when you cannot monetize the tax incentives, yet still want to maximize your ROI, ultimately own the PV system and still receiving any local solar financial incentives.
Solar Incentives: Businesses are heavily incentivized to deploy solar. Most for-profit businesses can reduce the cost of installing solar by more than 50% through federal tax credits and MACRS asset depreciation. Many local governments also provide additional incentives that can further reduce costs. The SolBid team will identify what incentives you are elidgble for and will assist in completing all necassary applications and paperwork on your behalf.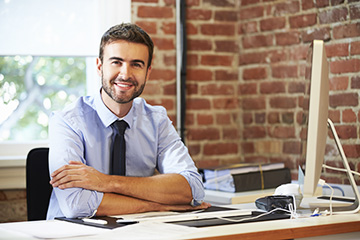 ---
SolBid Media Package
SolBid includes a custom media package with every solar energy system, giving your marketing team the materials they need to showcase the positive economic and environmental impact your business is having on the local community and giving your business a valuable PR and branding boost.
Package Includes:
Custom HD flyover video and imagery of the PV array.
40" display monitor: Can be mounted in your lobby to show customers your real-time solar energy production.
Professionally written press-release about the solar energy installation and your environmental stewardship.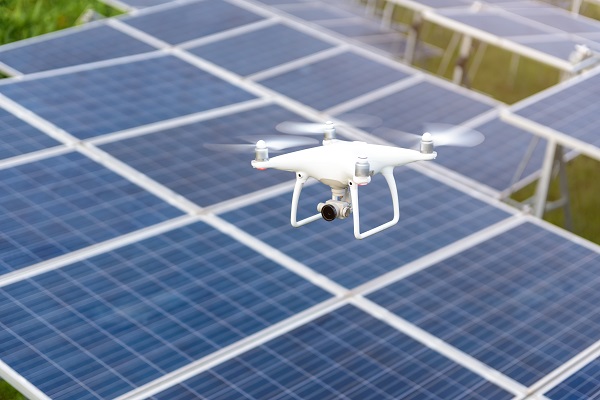 ---
Operations & Maintenance
SolBid's photovoltaic (PV) systems typically require little to no maintenance and have an expected lifespan of 25+ years. But, with being out in the elements they can use some minor maintenance from time to time.
But don't worry, SolBid provides active remote monitoring of the solar installation 365 days a year, client support and remote troubleshooting M-F, and assistance with manufacturer warranties and RMA's.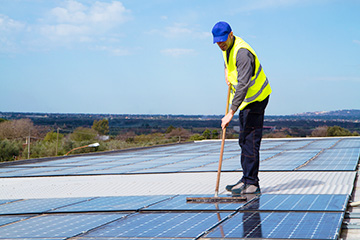 See what solar can do for your business